Single vs. Multi-Signature Books
Single Signature Booklet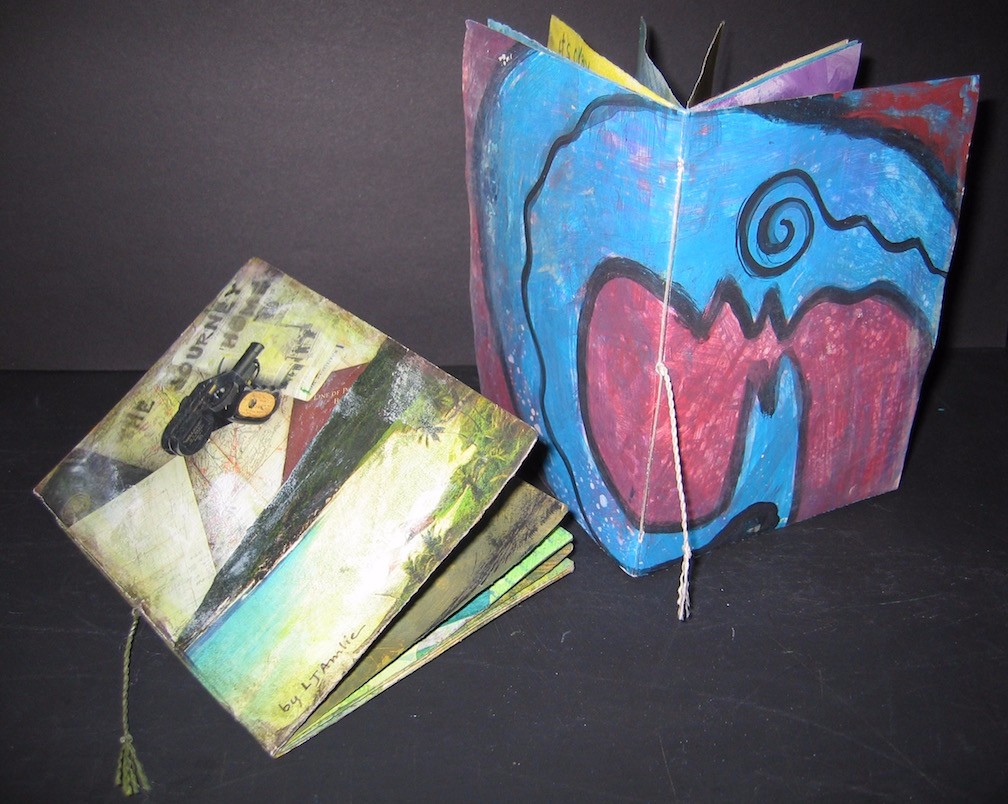 A single signature booklet is the simplest book to bind. Often one large sheet of paper was printed with text in each quarter of the page and then it was folded and torn down and bound within a cover to form a booklet with generally up to 8 pages, known as an Octavo. This will be the basic Painted Journal that we will make out of our sheet from Painting without a Plan.
Multi Signature Book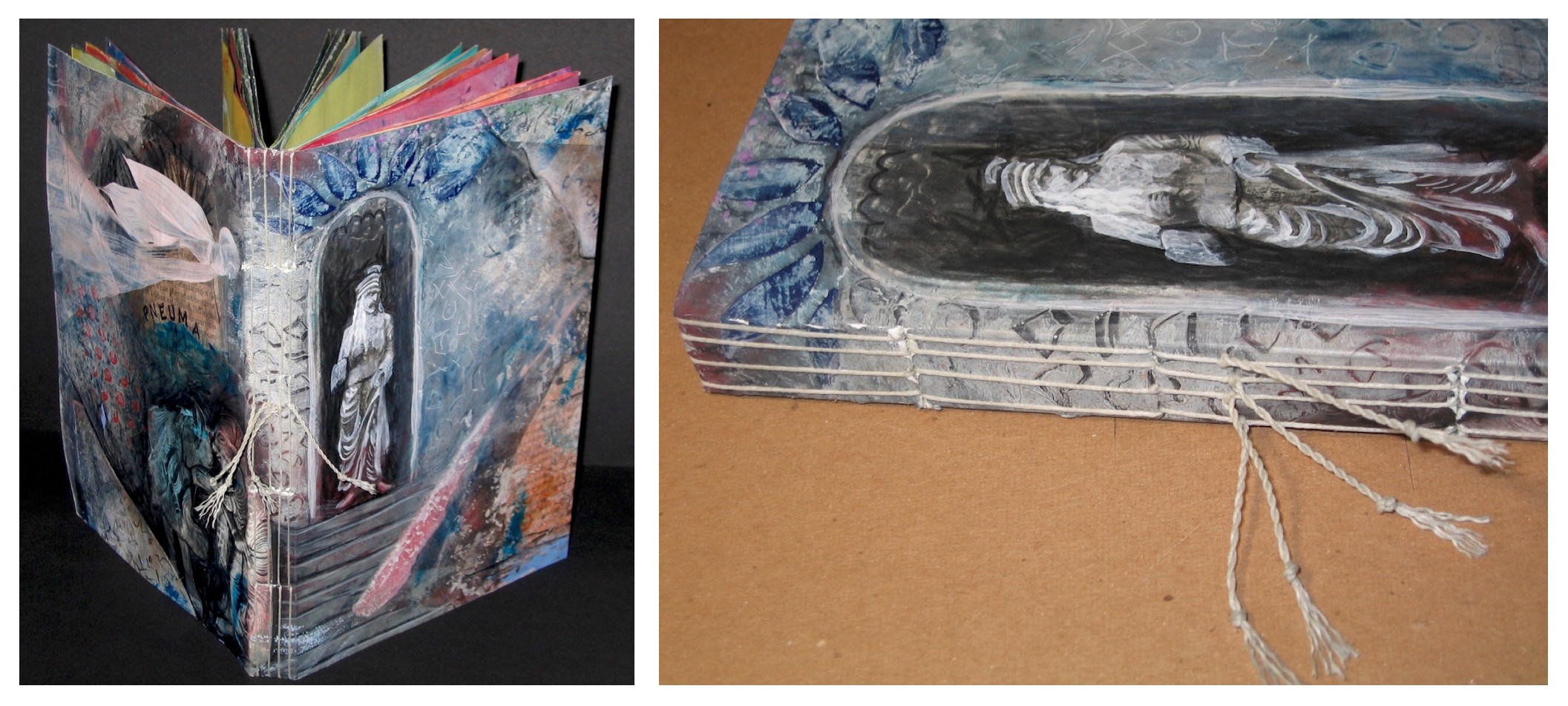 The multi-signature book is a more complicated binding procedure and is only recommended after you have tried the single-signature booklet. This thicker book is made up of numerous single-signatures that are bound within one cover and we will explore a simple version of this called a Long-stitch binding. It is a wonderful way to utilize a number of your sheets of intuitive painting from Painting without a Plan, to make a thicker journal that you can work in for a longer period of time. Or, if like me, you tend to like to make large intuitive paintings often, then you can upcycle them into your own Painted Journals.